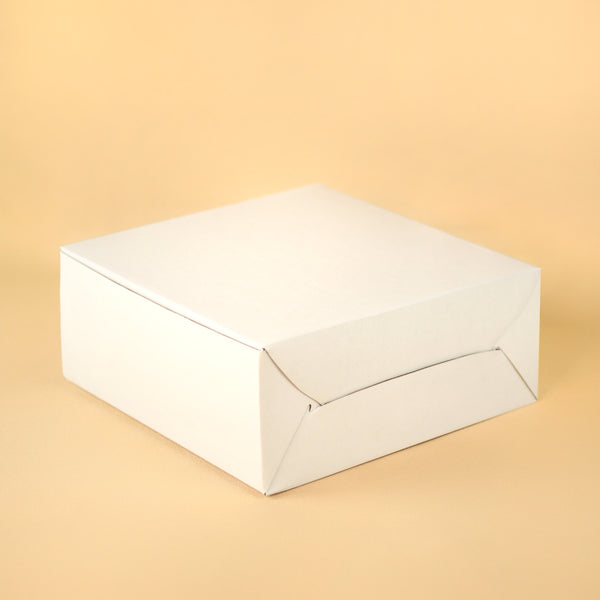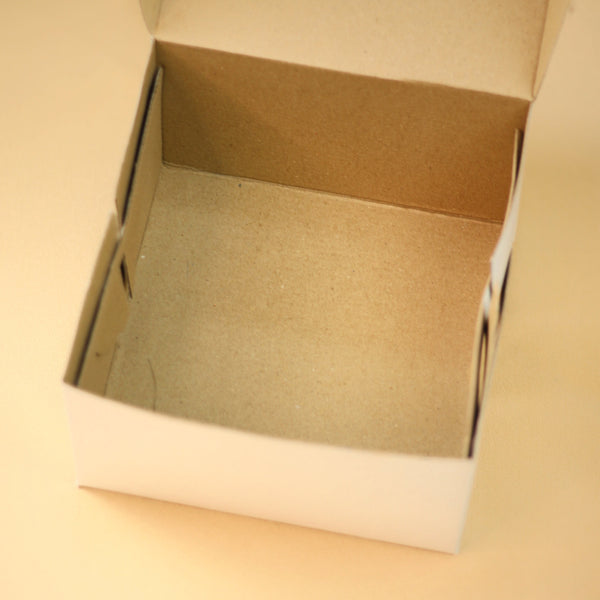 3 KG CAKE BOX - 14 X 14 X 5 IN
MINIMUM ORDER 10 PCS ONLY
MINIMUM ORDER: 10 PCS
Features:
Sizes Available for 3 KG Cakes: 14 X 14 X 5 inches 

Fits a 14 x 14 Base inside

Made from Corrugated Board (Extra Thick) 

5 inches Height Box

Traditional Cake Box Pattern
The most Traditional Cake Box Pattern, perfected! Made with sturdy material. They are easy to carry & safe for delivery. 
Corrugated Boxes are generally more preferred by Delivery Partners like Dunzo, etc as they are Extra Sturdy and can be easily carried on bikes. 
Please Note: The term "corrugated" refers to a specific type of material that is actually composed of three different sheets of container board, which are basically like thick paperboard. 
ORDERS DISPATCHED IN
1-2 DAYS
GST INVOICE AVAILABLE ON REQUEST