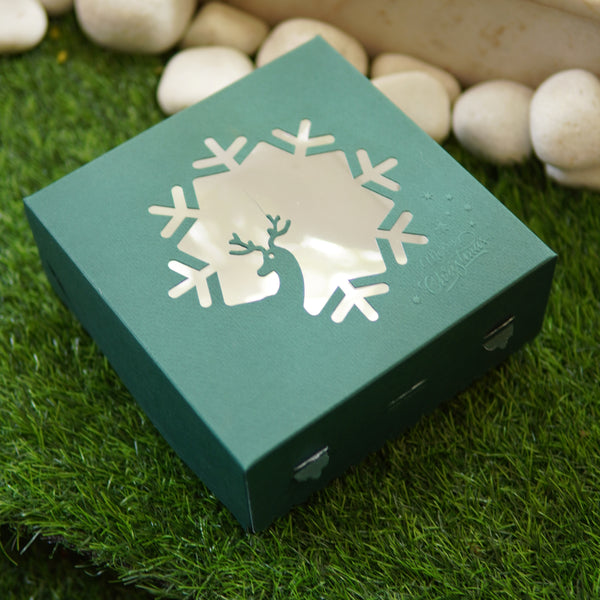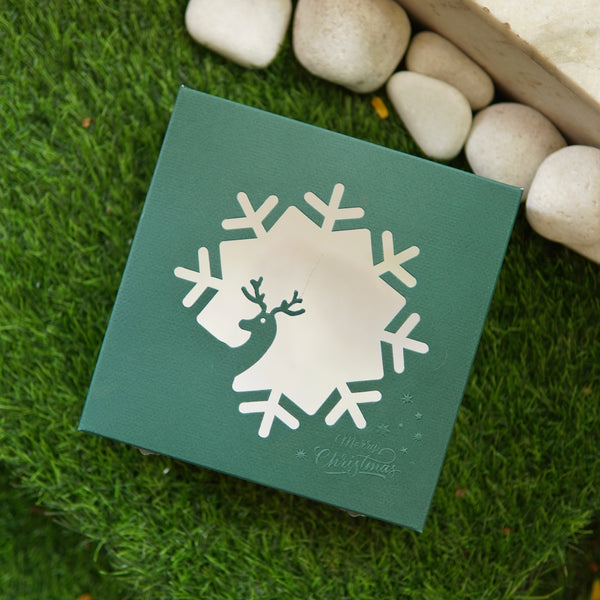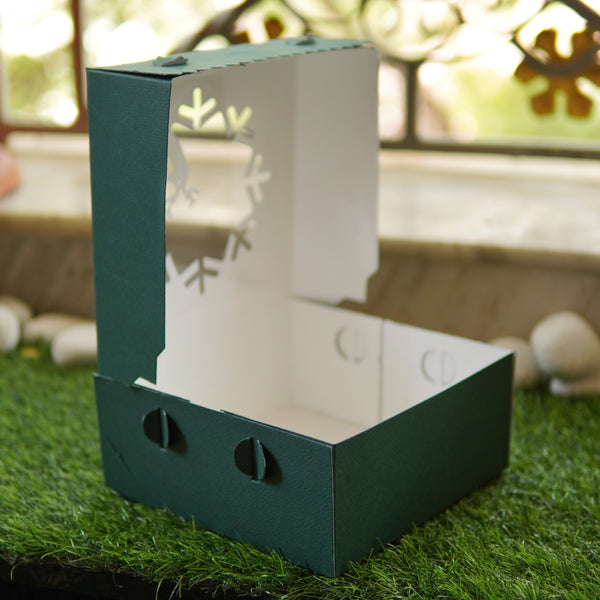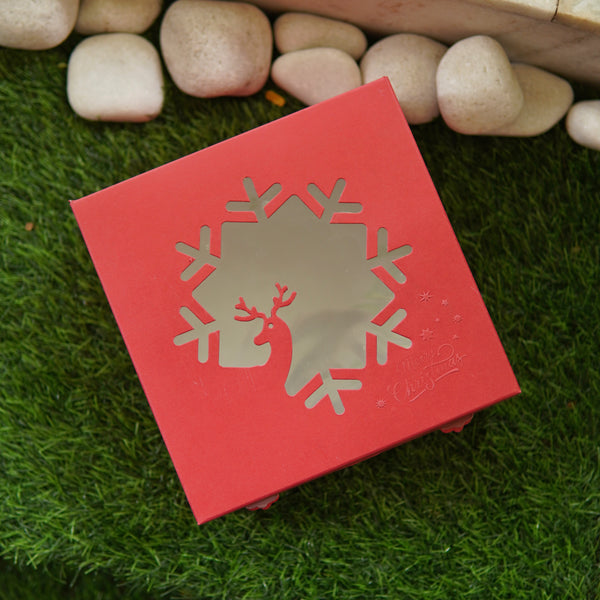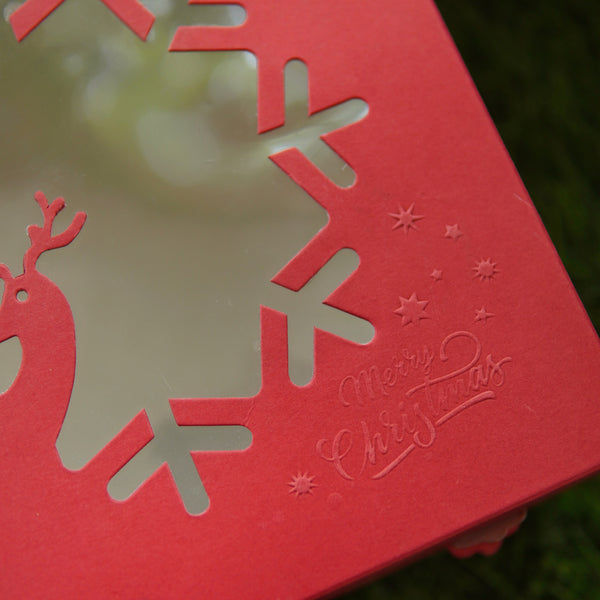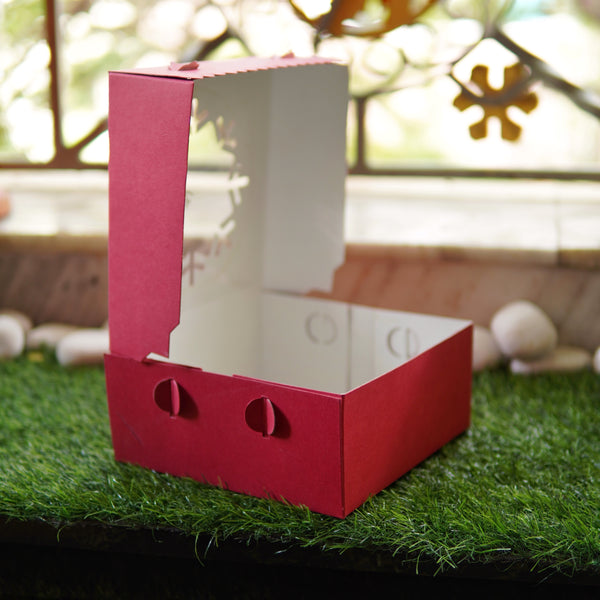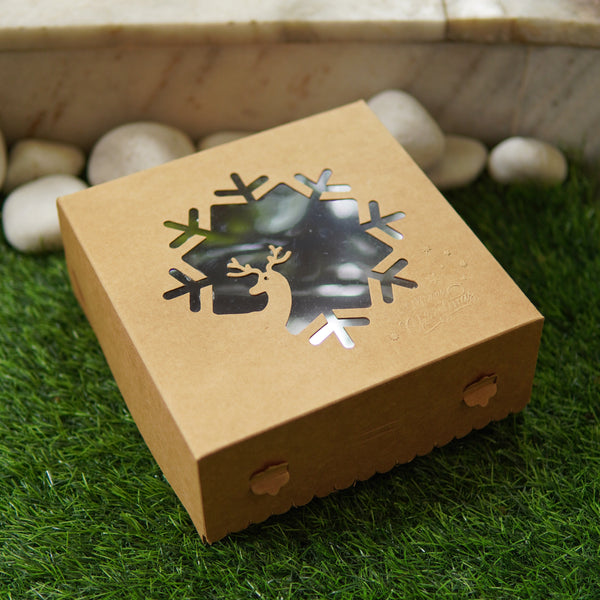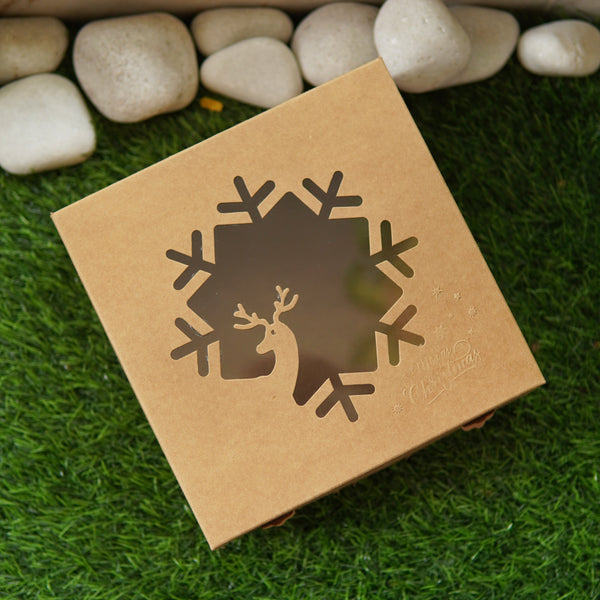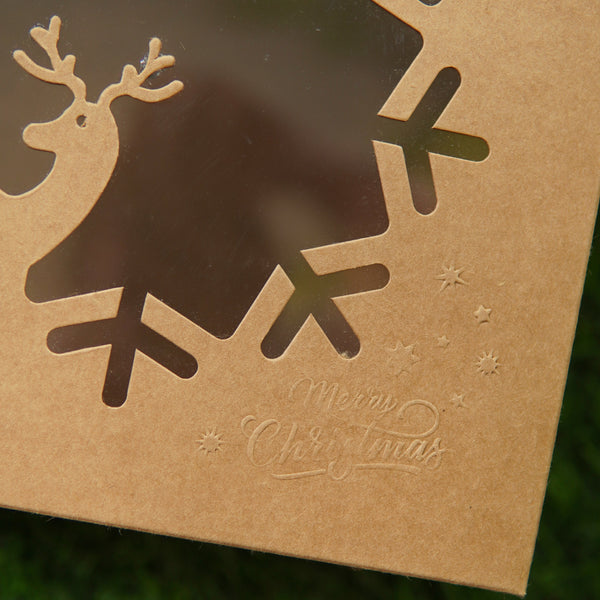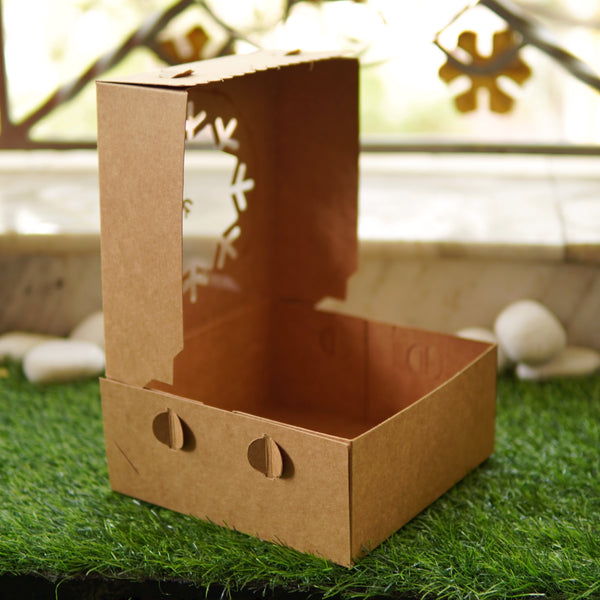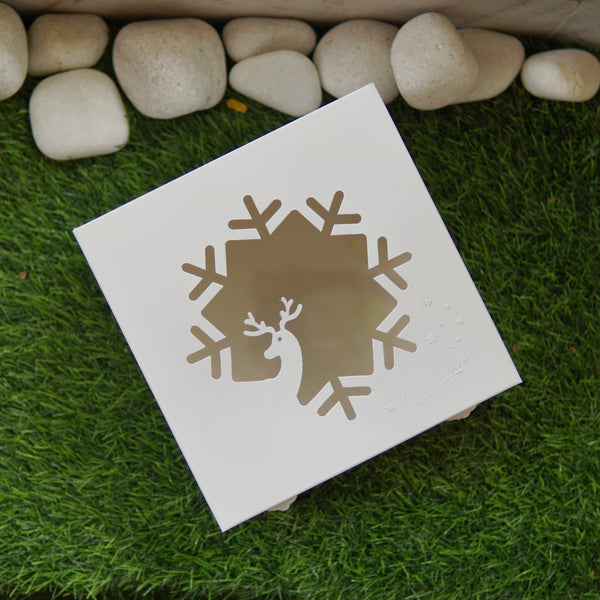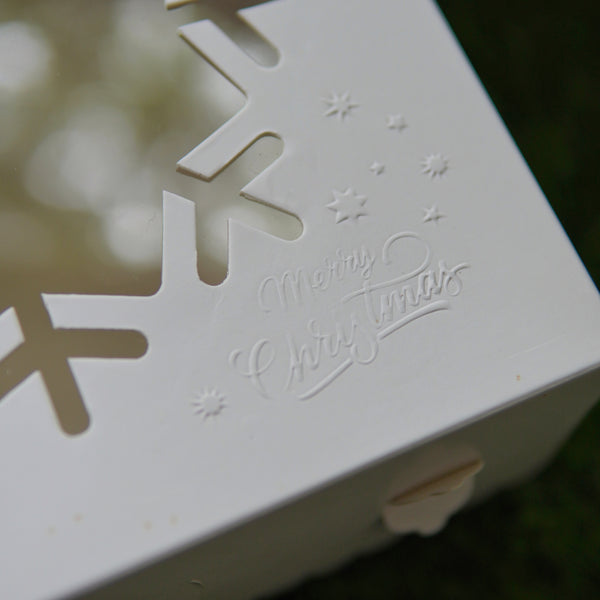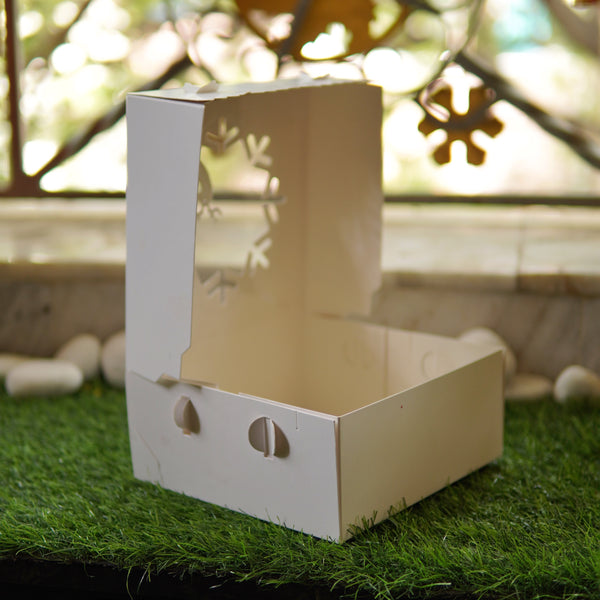 8 X 8 X 3.5 REINDEER WINDOW CAKE BOX | 1KG PLUM CAKE BOX
MINIMUM ORDER 10 PCS ONLY
Box Size: 8 x 8 x 3.5 inches  | MINIMUM ORDER: 10 PCS
Features:
Christmas Inspired Window & Emboss Design on Top
Can be used to pack 1KG Plum Cake / Fruit Cake 
Used for Festive Gifting Hampers

Made from Premium 350 - 400 GSM Food Grade Paper 

Can easily accommodate Jars 
Can be used as Jar Boxes Also
Various Color Options
Fresh New Box Pattern 
A box that has partitions so you can fit anything and everything! Choose as many partitions as you like. Perfect for Gift Hampers. Made with sturdy material, they are easy to carry & safe for delivery. These also have a Diwali inspired Window & Emboss Design to display to contents of the box. Explore our wide range of colors too!
ORDERS DISPATCHED IN
1-2 DAYS
GST INVOICE AVAILABLE ON REQUEST